The 13th state-level Louroi Festival 2023, which was organised in an effort to preserve the aged-old tradition and organic method of farming, concluded on Monday with much fanfare in Imphal East.
Held at the SSC Ground under the theme, "Thanking the mother earth and honouring the farmers" from January 14-16, the three-day festival witnessed various cultural and traditional sports events besides showcasing the ancient agricultural tools used by the forefathers of Manipur and demonstration of the practice.
The Bull Healthy Contest, "Sangari Thounaduna San Laba Pabot Phajaba Tannaba", conducted on the second day of the festival stole the show, bringing back memories of the past glorious days. The event witnessed display of 16 bullockcarts.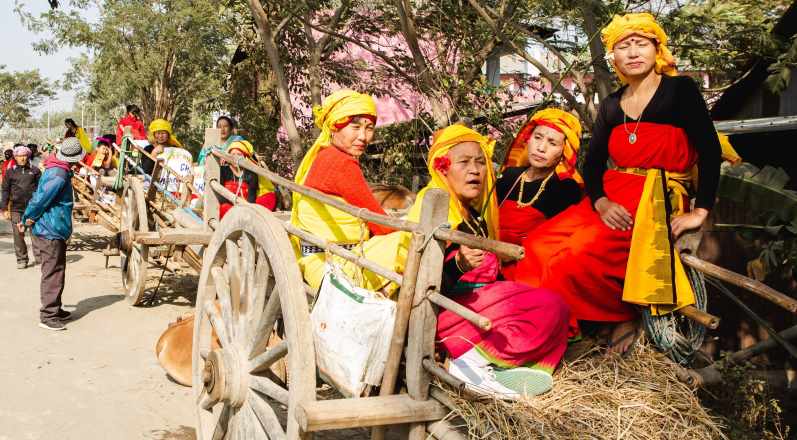 The Loiroi Kumhei (festival) is one of the oldest festivals celebrated by the forefathers of Manipur since time immemorial, said convenor of the Louroi Festival Organising Committee, Lokendro Longjam, while speaking at the valedictory function.
He said that the modern method of farming with the coming of new machines was adopted a few decades ago and it will be wrong to forsake the aged-old practice of farming adopted since time immemorial.
"If we forget such age-old practices, it will be similar to compromising our millennium old history," he said, stressing the need to impart the knwledge to the youngsters about such traditional practices.
Advertisement
Highlighting various rituals and customs practiced during the traditional method of farming, he said such customs and practices are indeed meaningful and have scientific reasons behind.
Agriculture provides daily bread for the whole year, he said, extending gratitude to the farmers for their contribution and the cattle, which have been aiding the farmers in their field work.
RD and PR Minister Y Khemchand, who attended the valedictory function as chief guest, also took a bullock cart ride along with other dignitaries. 
In his speech, Khemchand pointed out the ill-hazards of consuming products grown using artificial and chemical fertiliser, though it gives good yield.
As a result, the government has taken up initiative to adopt back organic farming, which is indeed an act of returning to the traditional method of farming.
The programme was also attended by vice-chairman of LFOC I Ibocha; AMWJU president W Shyamjai; LOUSAL president M Churamani; and pradhan of Khurai, Nandeibam Leikai GP Y Chitra among others.
Also Watch:
Advertisement
Advertisement