Meghalaya Chief Minister Conrad K Sangma on Wednesday inaugurated the Mendipathar Facilitation Centre at Mendipathar Railway Station in North Garo Hills in presence of Deputy Speaker Timothy D Shira.
Inaugurating the centre, the chief minister said that the facilitation centre will keep record of visitors to the region while adding that it will enable the district administration to effectively monitor flow of visitors from outside the region.
He also said that the rail head in Mendipathar is a boon for the people of the region as this will continue to facilitate movement of people from the region to the adjoining State of Assam. He said that the railway has helped people from North Garo Hills to use the railway to reach Guwahati.
Advertisement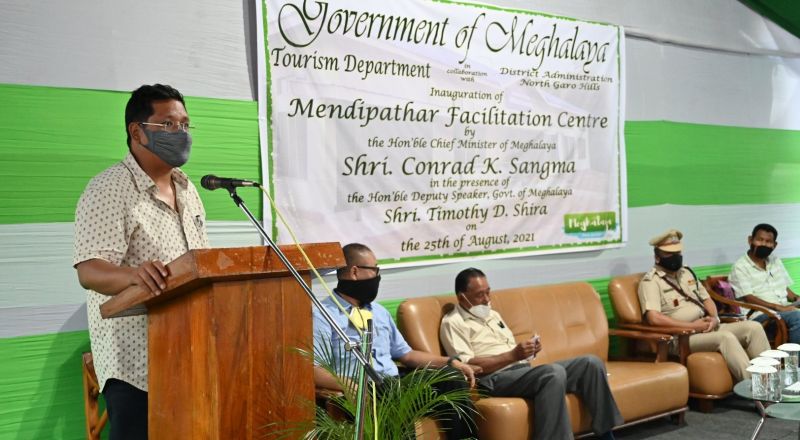 (PHOTO: TWITTER)
"Rail head will facilitate market accessibility," he said while adding that this has proved to be a boon for the farming community.
He also took the opportunity to enlighten people that the largest food park in the State is coming up in the Mendipathar industrial area.
Advertisement
He said that since the railway head was there in Mendipathar, the State Govt is setting up the Rs 100 crore food park in Mendipathar. He further said that the biggest feed mill of Northeast is being set up at Mendipathar because it has the railway head.
He further said that Mendipathar has become the preferred destination for investment because it has all necessary infrastructure and the facilities, particularly the rail connectivity.
Advertisement