The Manipur Pradesh Congress Committee (MPCC) on Thursday slammed the BJP-led Manipur government, saying that it has totally neglected the people of Tousem sub-division of Tamenglong district in terms of administration and development.
The MPCC observed the deplorable condition of the region during a visit to Tousem sub-division on June 23-27. The MPCC team led by its general secretary (administration) Hareshwar Goshwami distributed relief materials to the villagers in view of the Covid-19 pandemic.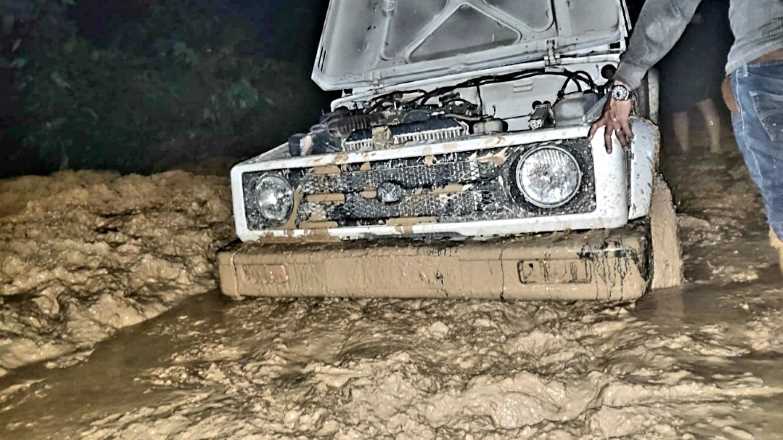 Advertisement
Following the recent Covid relief visit, the MPCC held a virtual press meet on Thursday. During the virtual conference, MPCC member of Tamei assembly constituency, Aku, who accompanied the team, stated that the Primary Health Centre (PHC) of Tousem sub-division was found to be running by only one doctor and four nurses, without any other staff. He said medicines in the PHC are out of stock and not a single oxygen cylinder was kept at the health centre, which is unfortunate during the pandemic.
Pointing out that there are no police, SDO and its staff present in the sub-division and mass testing of COVID-19 and vaccination awareness programmes were not conducted in the sub-division, he asked: "Without the administration in place, how will the Tousem sub-division overcome the pandemic?"
Stating that the "Go to Hills" mission of the state BJP government is just a mere slogan to the people of Tousem sub-division and it never reaches the sub-division, he further questioned, "Do the BJP government really consider Tousem sub-division as a part of Manipur?"
Hareshwar Goshwami, who also attended the virtual conference, said the 50 km stretch of road from Kaiphundai to Tousem is in unimaginbale condition. During the rainy season only a few types of vehicles like Shaktimaan truck and SUV having 4x4 gear could ply on that road.
He also pointed out that planning of the construction works of Ukhrul-Toloi-Tadubi road (NH-102A), Churachandpur-Singhat-Singjawol-Tuibai road (NH-102B), Tamenglong-Khongsang road (NH-137) and RCC bridges on Makru and Barak rivers were taken up by NHIDCL before the formation of the present government. However, only the Makru bridge is in the finishing stage, the rest have a long way to go.
Advertisement
Recalling the promises to the people by BJP Union minister Prakash Javadekar on December 10, 2016 regarding the complete construction of the Imphal-Jiribam road in one year, Hareshwar stated, where are the promises gone? 
"The Go to Hills mission of the BJP government is just visiting some district headquarters. It is a hollow mission and mere promises, which totally contradicts their actions," he lamented.
Asserting that many roads in the state will worsen if it is not taken care of before the rainy season, he asked the state government to look into the matter and take up appropriate action as good connectivity is needed in combating the pandemic.
Advertisement