Manipur Lockdown: Officials conduct surprise inspection against curfew violation in Churachandpur
Many shops found to be violating the curfew were closed and locked. Their licenses were confiscated and likely to face cancelation.
---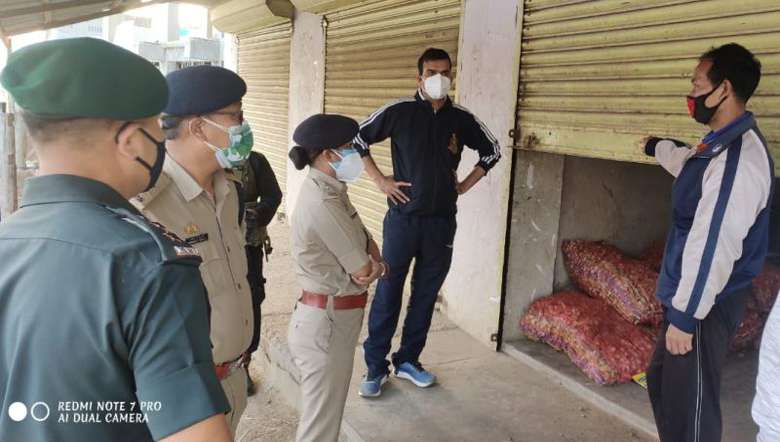 (PHOTO: IFP)
---
In view of the reported curfew violation in certain pockets of Churachandpur district, a team of the district administration led by DC, SP, CEO of ADC and other officials conducted a surprise inspection this Tuesday morning.
Many shops found to be violating the curfew were closed and locked. Their licenses were confiscated and likely to face cancelation.
The team visited all major known markets including Nute Bazaar, Hill town and Phailian bazaar, Ngulthong and Lanva bazaar, Khomoi and Hmar Veng bazaar, Tuibong bazaar, Damkam bazaar and others street vendors of vegetable goods.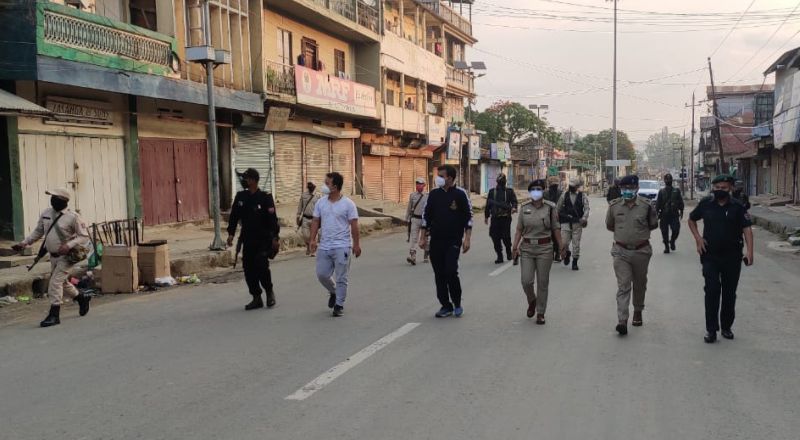 (PHOTO: IFP) 
As for the authorised shop, the team instructed the shoppers to maintain SOPs while buying their vegetables and other essential commodities. They urged the vehicle users not to ply unnecessarily.
Due to reported lockdown violations where vegetable sellers are said to have opened as early as 2:00 am, the police this morning arrived at New Bazar and those found selling vegetables were dispersed. This was conducted prior to the surprise inspection by the district administration team which caught one DI Truck that was found carrying cement. Two cement shops were penalised and their shop sealed.
After the surprise inspection, the DC said, "The state is hit by the 2nd wave. So, the people must take utmost importance on maintaining Covid Appropriate Behaviour which is not only about wearing face masks but social distancing and use of hand sanitiser as well.
Saying that the safety of the people comes first, he asserted that those found guilty of violating the curfew will be penalised more frequently as indicated by their locking and sealing of many shops today.
This morning, one Nu Ching, an old woman from Lanva told the Imphal Free Press that the price of most essential commodities particularly Rice, Dal, Mustard oil, potato have spiked.
Prior to the lockdown, rice was sold at Rs 900-1000 per bag. The price now stands at Rs 1,700 or more and more particularly the price of edible oil has risen from Rs100 to Rs180 apart from others, she said.
The aged women also said that though there are claims from the district administration, consumers' clubs and others that there will not be any rise in the price of essential commodities, most of them have risen and continue to do so.  
The rise in the price of tobacco products is not to be concerned but the skyrocketing of the prices of essential commodities is hitting the common people, she added. 
ALSO READ:
First Published:
May 12, 2021, 12:30 a.m.