ADC elections: A Catch 22 situation
IFP Editorial: If at all ADCs are to be constituted for the new hill districts, a delimitation process has to take place and it would be a time-consuming exercise.
---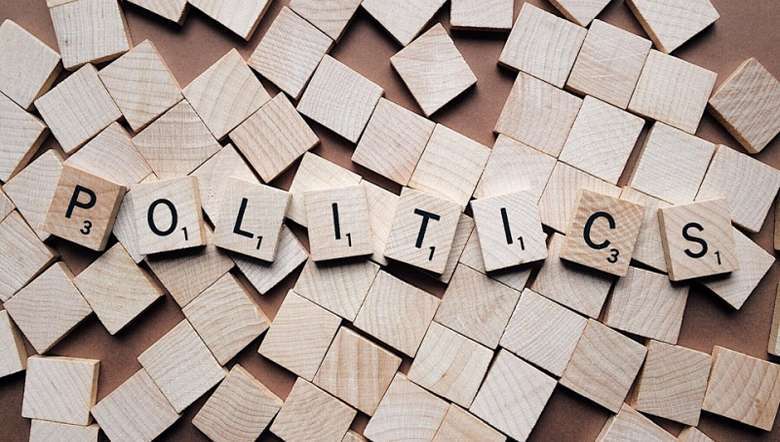 Representational Image (PHOTO: Pixabay)
---
Just days after the state government breathed a sigh of relief as the powerful All Tribal Students' Union Manipur (ATSUM) suspended the economic blockade, the Demand Committee on Creation of Autonomous Districts Councils (DCCADCs) for Kamjong, Noney, Pherzawl and Tengnoupal districts has threatened to launch a 24-hour total bandh if the state government does not take a concrete decision for the creation of Autonomous District Councils (ADCs) for the new created hill districts of Manipur on or before March 25. Through the intervention of some tribal ministers, the state had been able to avoid an economic blockade called by ATSUM which called for immediate elections to the existing Autonomous District Councils. As per ATSUM, conforming to the memorandum of understanding reached between representatives of ATSUM and the state government and taking into consideration the seriousness of the state government's assurance to take decision on the issue of conducting the ADC election by March 31, 2021, the ongoing indefinite economic blockade along National Highways and a ban on construction of national project has been suspended. On the other hand, the people of newly created districts of Pherzwal, Kamjong, Noney and Tengnoupal are demanding that ADC elections for other hill districts should not be conducted before creation of ADCs for the new districts. Now, the BJP-led government is caught in a Catch 22 situation.
Looking at the profile of hill based organisations and their vice-like grip on the lifelines of the state, both ATSUM and the new formation are capable of carrying out the threat if their demands are not met. ATSUM comprises of different hill based students' organisations formed on ethnic lines, while the new formation, if somewhat reduced in presence and geographical spread, would have the capability of enforcing their writ. The Imphal-Jiribam highway passes through Noney district, while the Imphal-Moreh road through Tengnoupal district. In 2016 December 8, Manipur become a 16-district state, after seven new districts were formed by dividing the nine existing ones during the then Okram Ibobi Singh regime. The newly-created districts are Tengnoupal bifurcated from Chandel district, Kamjong from Ukhrul, Pherzawl from Churachandpur, Noney from Tamenglong, Kangpokpi from Senapati and Jiribam from Imphal East districts. Everyone knows, the powerful United Naga Council Manipur (UNC) is deadly against this district re-organisation and had been pressing hard for its nullification, which the BJP-led coalition has so far been able evade. Technically if at all ADCs are to be constituted for the new hill districts, a delimitation process has to take place and it would be a time-consuming exercise.
Well, that is a headache for the state government and it would require tremendous negotiation skills to wriggle out of the situation. What we are really concerned now is the basic question of whether the establishment of ADCs had been able to bring development at the grassroots level in the hill districts. Over a month ago, a news-item appeared in the inner pages of the local dailies that an RTI activist was abducted and tortured by NSCN-IM for filing RTI application regarding implementation of development projects under funds provided through ADCs in Manipur. One Kh. Enoch, a social activist from lower Phaibung village along with P. Johnson of Taphou Phaimai Village in Senapati district had sought information under RTI act on the dispersal of funds for various development projects, carried out by Autonomous District Council. On January 20 this year, armed cadres of the NSCN-IM abducted Enoch and tortured him for daring to file an RTI in the matter. They kept him locked up for around 10 days at some unknown location and pressured him with death threats to withdraw the RTI. Since then, the activists has been running from pillar to post to seek justice and exposure. The question now, whether the state government should first probe into the allegations of misappropriation of ADC funds or to go for elections again.
ALSO READ: 
First Published:
March 22, 2021, 1:03 a.m.