World Wildlife Day 2021 was celebrated at various places in Tamenglong district of Manipur on Wednesday, with the theme - Forests and Livelihood: Sustaining People and Planet. Wildlife awareness run and plantation of thousand plants marked the celebration in the hill district which has 88 per cent forest cover.
With the aim to create awareness on conservation of wildlife across various parts of the district, the 44th Assam Rifles under the aegis of 22 Sector of IGAR (East) organised the World Wildlife Day at Azuram, Dikhuram, Tamei sub- divisional headquarter, Akhui and Tamenglong town among others.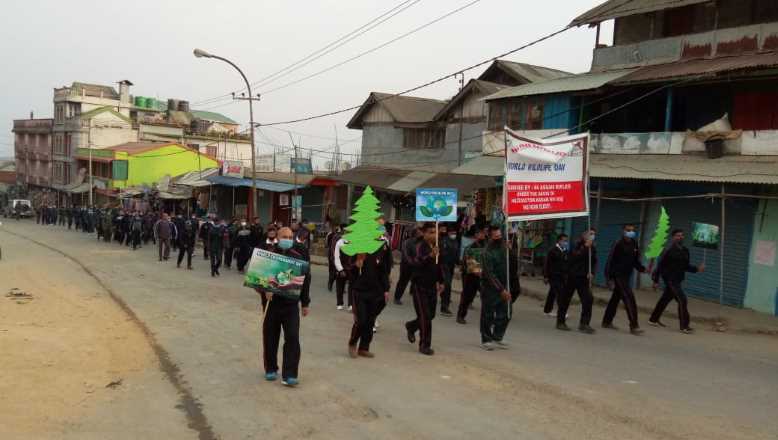 World Wildlife Day is celebrated every March 3 since 2013, but wildlife conservation is an issue that needs attention and action every day, said 44 Assam Rifles Commandant Colonel Pradeep Kumar while speaking at the celebration held in Tamenglong headquarters.