Rajya Sabha MP and Maharaja of Manipur Leishemba Sanajaoba on Thursday moved a special motion on the 7th day of the ongoing Parliament session to declare Kangla, the ancient capital of the Kingdom of Manipur as a World Heritage Site.
Raising the special motion, Leishemba Sanajaoba said Kangla has been the seat of Manipuri civilisation since time immemorial and more than 70 kings had ruled the kingdom of Manipur before it was conquered by the British in April 27, 1891.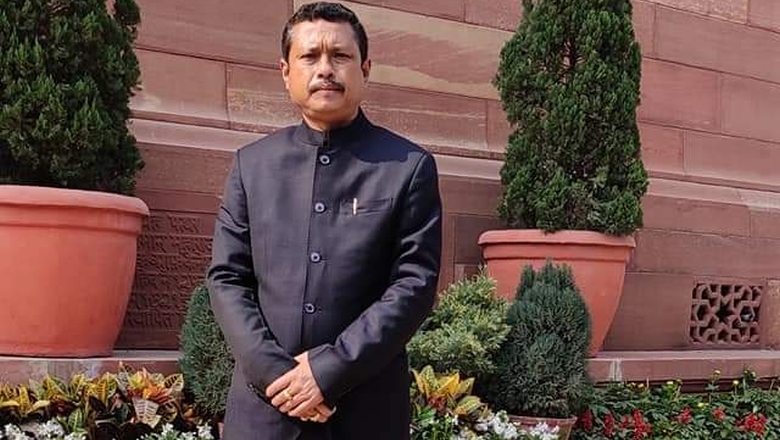 Advertisement
Leishemba Sanajaoba (PHOTO: IFP)
Sanajaoba added that the British officers had described in their books/report about many fine buildings and monuments of Kangla but they were ruined during the Anglo-Manipuri War of 1891.
Sanajaoba also mentioned that the modern polo game originated from Manipur and the Britishers called the game as 'Hockey on Horseback' and the then viceroy of Colonial India Lord Curzon called it the 'Cradle of Polo'. The oldest polo ground of the world is the polo ground of the Kangla game, he said.
Advertisement
It is worth mentioning that Leishemba Sanajaoba had raised in the parliament to grant classical status to the Manipuri language.
Sanajajaoba mentioned that the Centre had established criteria for granting classical status to the modern Indian languages. However, it has granted classical status to six languages that fulfilled the criteria.
The MP stated that no language of the Sino Tibetan particularly Tibeto Burman sub family which has been one of the major language families of India has not been considered as a classical language.
Advertisement