Vaiphei Artist Association Zaila Award 2021: 14 musicians honoured with Legend Awards
Lifetime Achievement Awards were given to four artists at the award ceremony held in Churachandpur.
---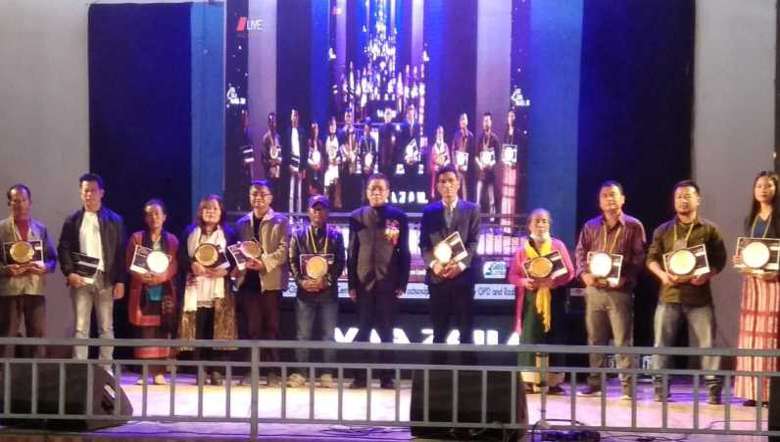 (Photo: IFP)
---
VAA Zaila Award 2021 was held on Friday at Vaiphei Community Centre Hall located at Compound Veng, Churachandpur.
The award ceremony of the Vaiphei Artist Association for songs and musicals was attended by MLA of Singat, Ginsuanhau Zou as chief guest. Chairman of ADCC, Khaipao Haokip was the functional president; deputy chairman of ADCC, Gengoukhup Vaiphei was the guest of honour; and president of VPC, Khatkhotong Baite was the chief host.
The chief guest and other guests handed out the awards which included 18 categories of awards to the selected winners from 120 singers and 75 song writers among the Vaiphei community. It included the most recorded artists in various versions, most recorded songs in gospel, love and patriotic songs, and others.
During the occasion, Lifetime Achievement Awards were given to four artists and Legends Awards were given to 14 artists of the Vaiphei community. A minute silence was also observed by the participants in remembrance of the departed artists of the community.
First Published:
Jan. 30, 2021, 12:55 p.m.