Do you worry about how much you eat?
When you truly understand what to eat, you don't have to worry about how much you eat.
---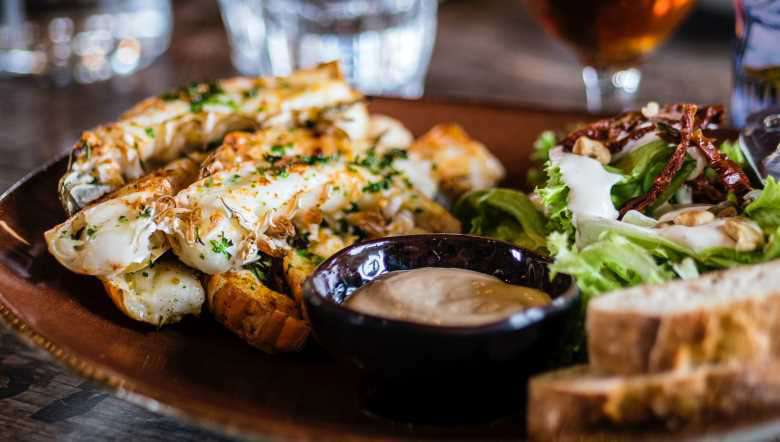 (Representational Image: Unsplash)
---
The National Nutrition week was observed on September 1-7. It was first held on March 1973 by Members of American Dietetics Association to enhance awareness among people on the need for nutritional education. Back in those years, National Nutrition Week was not properly adopted by the population but with the change of time, by 1980 people became aware of the importance of the nutritional factors. In India, it was first organized by the Food and Nutrition Board in 1982 under the Union Women and Child Development Ministry. It was developed in order to bring good health, nutrition and education to all the individuals across the country. Its main aim was to promote proper nutrition and awareness to the people. It was mainly concerned for the welfare of the children, adolescent girls and pregnant women.
On March 8, 2018, Prime Minister Narenda Modi launched Poshan Abhiyan from Jhunjhunu, Rajasthan with a vision to make India malnutrition free by 2022. The objectives of Poshan Abhiyan is to reduce stunting amongst the children in identified Districts of India with the highest malnutrition burden by improving utilization of key Anganwadi Services and improving the quality of Anganwadi Services delivery. He said that the month of September will be observed as 'Poshan Maah' which is 'Nutrition Month' in his 'Mann ki baat' session and further added, "Yatha Annam Tatha Mannam", which means mental and intellectual development is dependent on the kind of food we consume.
Despite its huge population, India is ranked 5th amongst the countries with the weakest commitment towards ending malnutrition. According to a UN report in 2017, India has 190.7 million undernourished people and 38.4 percent of children under the age of five are stunted, which amounts to over 40% of the world's underweight children. Children suffer from malnutrition due to lack of protein and energy rich food diet leading to Protein Energy malnutrition or Protein Calorie Malnutrition. This causes diseases like Kwashiorkor and Marasmus to children and Anemia (excessive blood loss) is prone to adolescent girls and young pregnant mothers due to lack of Iron rich food and low nutrient intake in their diet.  Protein-rich food like dal, meat, egg, milk and legumes should be consumed along with carbohydrates rich food like rice, wheat, potato, sweet potatoes etc. and iron rich food like meat liver, beans, green leafy vegetables, etc. Foods rich in vitamin C like amla, guava, citrus fruits etc. helps in the absorption of iron into the body.
The National Nutrition Week was implemented with an objective to –
1. Make people aware of the benefits of food and nutrition to the masses.
2. Encourage people to choose a healthy lifestyle to prevent nutritional deficiencies and the deficiency diseases.
3. To implement National Nutritional Programmes and use different sources of medias to spread awareness regarding it.
4. Spread awareness to check malnutrition and other health issues.
5. Increase awareness related to the orientation training about health and nutrition.
In order to focus on growth, development and healthy lifestyle of the people, one need to conduct different programmes and even students are included on making display of posters on various aspects related to nutrition, its importance, balance diet etc.. The national nutrition board has chosen "Feeding Smart From The Start" as the theme for the year 2020. "Ananta Bhavati Bhootanee" is a word from the Bhagwat Gita which says, 'right from the single cell from which you were conceived in your mothers womb to your present size, it is food which makes you.' A mother should take care of her health and nutrition from the very onset of her pregnancy. The baby starts developing from that stage and whatever nutrients the mother takes in, the baby gets it through the placenta. After the baby is breast fed for six months, complementary feeding is done, that is the introduction of  food made into purees with thicker consistency along with mother's milk and then slowly into solid food by the end of one year. Small frequent meals should be given to the baby as they tend to have high metabolic rate and growth during this period. Food should be grinded to make it easy for digestion. Bland food is good for the baby at the early stage and introducing all the food groups is required with the growth. They start enjoying different flavor, aroma and taste from this stage.  All fresh foods and vegetables like broccoli, beet root, mango, apple, banana, avocado, pumpkin, beans, squash, fish, meat, legumes, cereals and all types of pulses can be given along with milk, egg and butter or cheese. Sugar and salt are not mandatory in the diet.
With the growing stage, children should be given enough amount of protein rich food as it helps in building up our body and repairing our body cells. Locally available fruits and vegetables are the best in this regard. We should be able to grow fruits and vegetables according to the season. It is the best way to stay fit and healthy. Research has already proven that eating locally available fresh foods during their season are highly nutritious. It not only boosts the immune system and gives nutrition but are also cost effective and efficient.
"One should eat to live, not live to eat"
So National Nutrition Week aims at providing good nutrition, maintaining healthy lifestyle, healthy body, immunity, reduce chronic diseases, have a healthy diet and life span. It helps us to indulge in both macro and micro nutrients into our diet. It is celebrated so that we can be more aware of the nutritional requirements; be able to donate food and grains to the helpless and needy or help the ignorant ones understand more about food and nutrition. Let the celebration bring the change as "We are the future and we are the change."
First Published:
Sept. 11, 2020, 11:12 p.m.