Massive landslide has blocked the Imphal-Jiribam road on National Highway-37 near Kotlen village in Senapati district of Manipur.
Advertisement
The lanslide occurred at 35 milestone along the National Highway-37 around 11 am Friday. However, there was no report of casualty, police sources said.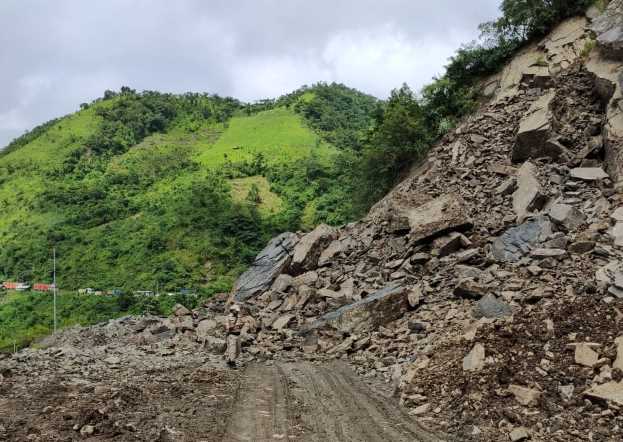 A team of National Highways & Infrastructure Development Corp Ltd (NHIDCL) and police personnel of New Keithelmanbi Police Station cleared the debris and traffic resumed around 4 in the evening. However, only light vehicles can pass, the sources said. The team is monitoring the trafffic flow and the clearance of the highway is still under way till the time of filing the report.
Advertisement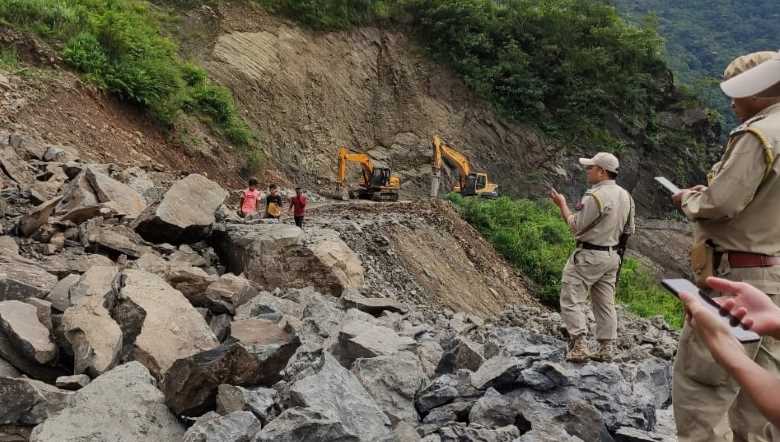 Three machines are being used to clear the road, those working on clearing the highway said, adding the road is likely to be completely cleared by Saturday.
Advertisement