Murder of Athuan Abonmai: Two suspects arrested
Tamenglong police produced the two accused before the CJM, Tamenglong with a plea for 15-day police custody on Tuesday.
---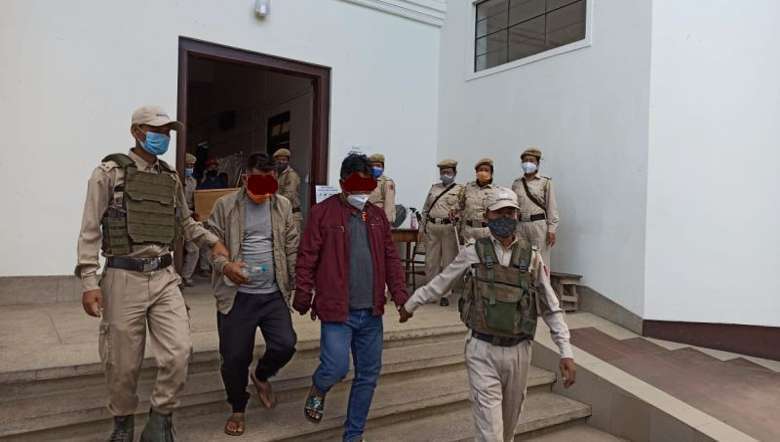 Two persons suspected to be the prime accused in the murder of Athuan Abonmai, former president, Zeliangrong Baudi (AMN), were remanded in nine-day police custody for smooth investigation till October 6 by the court of Chief Judicial Magistrate, Tamenglong on Tuesday after they were arrested on Monday.
One Ponthanlung Panmei alias Paul, 47, son of Langai Panmei of Konthoujam Maning Tribal Colony and Lanchapou Bosco Gonmei, 48, son of (L) Gaikhangsingpou Gonmei of Langol Laimanai, suspected to be prime accused in the murder case were arrested by a team of CDO, Imphal West on Monday and they were handed over to the Tamenglong police station.
Police had registered an FIR on September 22, following a complaint lodged by late Athuan Abonmai's son Arai Abonmai of Machangluang Lamlaba, Tamenglong district now staying at Tarung Grace Colony that his father had been abducted the same day at 11.30 am allegedly by NSCN (I-M) cadres from Apollo Ground, Tamenglong HQ.
The complaint was lodged at Lamphel Police Station though the case was transferred from Lamphel Police Station to Tamenglong Police Station as the incident took place under Tamenglong Police Station. The Tamenglong Police Station has registered an FIR under section 365/400/34 IPC.
Tamenglong police produced the two accused before the CJM, Tamenglong with a plea for 15-day police custody on Tuesday.
ALSO READ: Athuan Abonmai Murder: JAC postpones 24-hour total bandh call
The court order stated that considering the facts and circumstances of the heinous crime committed by the accused persons, who are suspected to be in collaboration with a powerful armed organisation, it is highly required for them to be remanded in police custody for thorough investigation to identify the real culprit involved in the crime as well as the motive of the crime and to bring them to book, which will have a big positive ramification in the society.
The court, after hearing the submission from both the counsel of the accused and the additional public prosecutor and after examination of the materials produced before the court, remanded them in nine-day police custody.
The police stated in the remand prayer that during the course of investigation, the previous investigation officer of the case conducted a spot inquiry, during which one partially broken Maruti Gypsy, one large metallic hammer, blood swab on a piece of cotton which is suspected to be the blood sample of the deceased persons were found and seized.
It was further stated that the accused persons are involved in the case and they are also members of a terrorist gang and allegedly raising funds for terrorist activities as well.
First Published:
Sept. 28, 2021, 9:10 p.m.